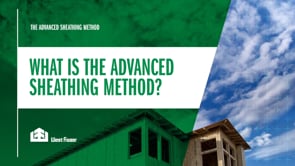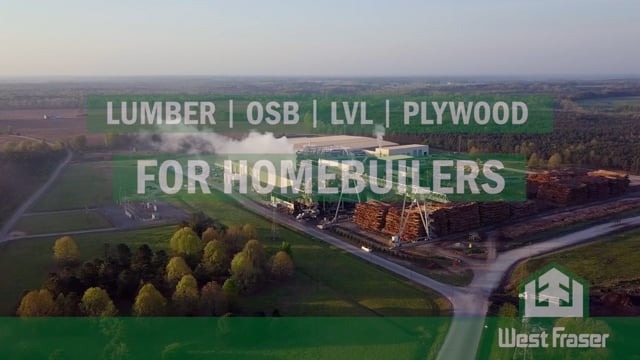 ---
Field Services and Product Management
West Fraser is a diversified wood products company with more than 60 facilities in Canada, the United States, the United Kingdom, and Europe. From responsibly sourced and sustainably managed forest resources, we produce lumber, engineered wood (OSB, LVL, MDF, plywood, particleboard), and other products including pulp, newsprint, wood chips, and renewable energy. Our products are used in home construction, repair and remodeling, industrial applications, papers, tissue and box materials.
The Advanced Sheathing Method
Learn how to build faster, increase productivity, save money and improve home energy efficiency with The Advanced Sheathing Method. Our Engineered Wood Division manufactures three brands of long length wall sheathing – TallWall, Windstorm and QuakeZone that range in lengths from 97-1/8 to 145-1/8.  When our longer length wall sheathing is oriented vertically, it beats blocking and the requirements of installing filler strips every time!  Learn more, visit advancedsheathingmethod.com.
Timber-Frame / Post and Beam
Hybrid (wood with steel or concrete)
Structural Composite Lumber (e.g. LSL, LVL, and PSL)