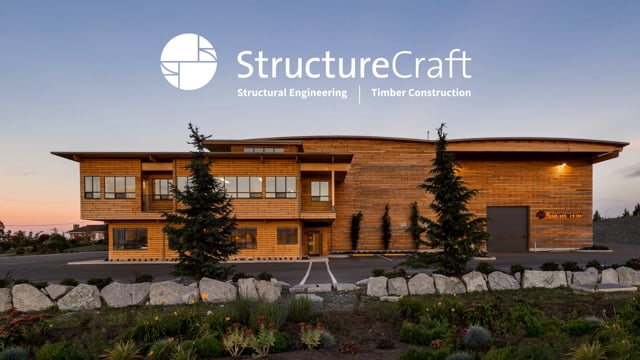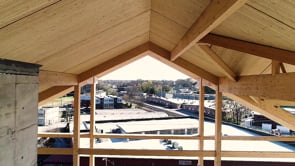 ---
Structural engineering is at the heart of what we do. Bringing the old-world tradition of master craftsmen to the new-world of high tech construction, your engineer of record and builder are under one roof. As consulting structural engineers for 30+ years and builders for 20+, we engineer-build timber and hybrid structures for architects, owners, and general contractors across North America and abroad. Fresh and innovative engineering ideas optimizes design for operation and aesthetic. Careful planning in computational design and BIM results in early price commitment and cost-savings, a kit-of-parts fabrication, and quick erection times. As a recognized industry pioneer in mass timber and custom architectural structures, we answer the pressing need for increased quality and construction efficiency while reducing risk. Partner with a team of seasoned engineers and builders, working together with the client, architect and contractor to deliver efficient and beautiful signature structures that people love to own and use.
See StructureCraft projects in the WoodWorks Innovation Network (WIN).
Cross-Laminated Timber (CLT)
Nail-Laminated Timber (NLT)
Dowel-Laminated Timber (DLT)
Glue-Laminated Timber (GLT)
Hybrid (wood with steel or concrete)
Structural Composite Lumber (e.g. LSL, LVL, and PSL)
Wood-Concrete Composite Systems
Engineer-Build Delivery Model
A vertically integrated delivery method that brings efficiency, rapid delivery, and architectural beauty to your projects. Structural engineering and construction come together under one roof to give you fresh ideas, eliminate delays, and help you build with confidence.
Dowel Laminated Timber (DLT)
DLT is a mass timber product that can be used for floor, wall, and roof structures. These structural panels manufactured from standard dimensional lumber use hardwood dowels to laminate pre-milled boards together on edge, creating a panel that is particularly efficient for horizontal spans. Laminae can be custom-molded to client preferences.